About Whimm Designs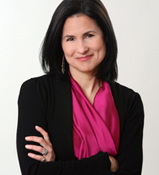 Patti Gregory | Owner
I have been planning special events for over 14 years, and love when music, décor and food all work together to create a perfect occasion that makes people happy. I love finishing all the décor and then lighting the candles--standing back and enjoying the beauty of the sparkling room. My background is in Fine Arts and I bring an element of art and beauty to all my work. I trained in floral arranging at Longwood Gardens and specialized in Ikebana (Japanese approach to flowers) studying with Midori Tanemune (Sogestsu School) but also enjoy more traditional arranging as well.

Before planning events, early in my career I was a Visual Merchandiser for various stores and vendors and styled for Ralph Lauren, Clarins, Prescriptives, Borghese, Izod, Clinique, Jessica McClintock, Liz Claiborne, Macy's, and Urban Outfitters--to name a few. I love creating a story with display and drawing the viewer into the setting. I will push an idea in new ways to keep the look fresh and unique.
My event experience ranges from small intimate dinners with VIPs, to events with thousands. I have planned children's parties, cocktail receptions, tailgate parties, class reunions, luncheons, book signings, gallery openings, galas, building dedications, etc. I have planned and produced events all over the world: Paris, New York, London, Asia, Texas, Chicago, LA, etc. I have traveled with elaborate staging equipment and set up complex events from great distances. My approach to planning is that it does not cost a lot of money to make a fabulous event. It takes resourcefulness, creativity, and knowing the right vendors. I feel a planner will ultimately save you money and time allowing you to relax and enjoy your event. I love this business. It not only is my job--but my passion!

When I am not working or thinking about special events I am playing with my 3 miniature Dachshunds--Olive, Boris and Gracie. I am inspired by music from the Cocteau Twins, John Coltrane and Mozart. I love to create with my hands whether it is cooking, making jewelry, making soap--just working with my hands brings me joy. I do think creativity is the key to fabulous events and inspiration comes from everywhere--grocery stores, art, hardware stores, magazines, everyday life--just look around you!

I know Whimm Designs will help make your event not just beautiful but memorable.
Special Thanks
I want to thank all of the exceptional professionals who worked with me on the events represented within this web site, including; Petals Lane, Penncora Productions, On Q Productions, Catering by Design, Feastivities Catering, Restaurant Associates, Feast Your Eyes Catering, Stuart Watson Photography, Creative Focus, JJ Tizou Photography and countless others--you are the best!

A special thank you to Matt Perrault for his incredible work on this website!

Special thanks and love to Mark and 3 furry friends, Olive, Boris and Gracie!